About time I put something up like this. XD Ta dah~~Things porc can do! Well, these are the more usual things I do, if you have anything else in mind, talk to me about it.
Note: For those that are new to how I do things. This is a 'menu' of sort of what I'm usually commissioned for. Please feel free to look around this journal or in my Deviantart page:
http://saikaistory.deviantart.com
for examples.
UPDATE:


Summer 2016: OPEN FOR COMMISSIONS!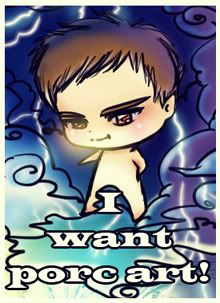 (
A commission for porc? Details in here!
Collapse
)
Current Mood:
bouncy